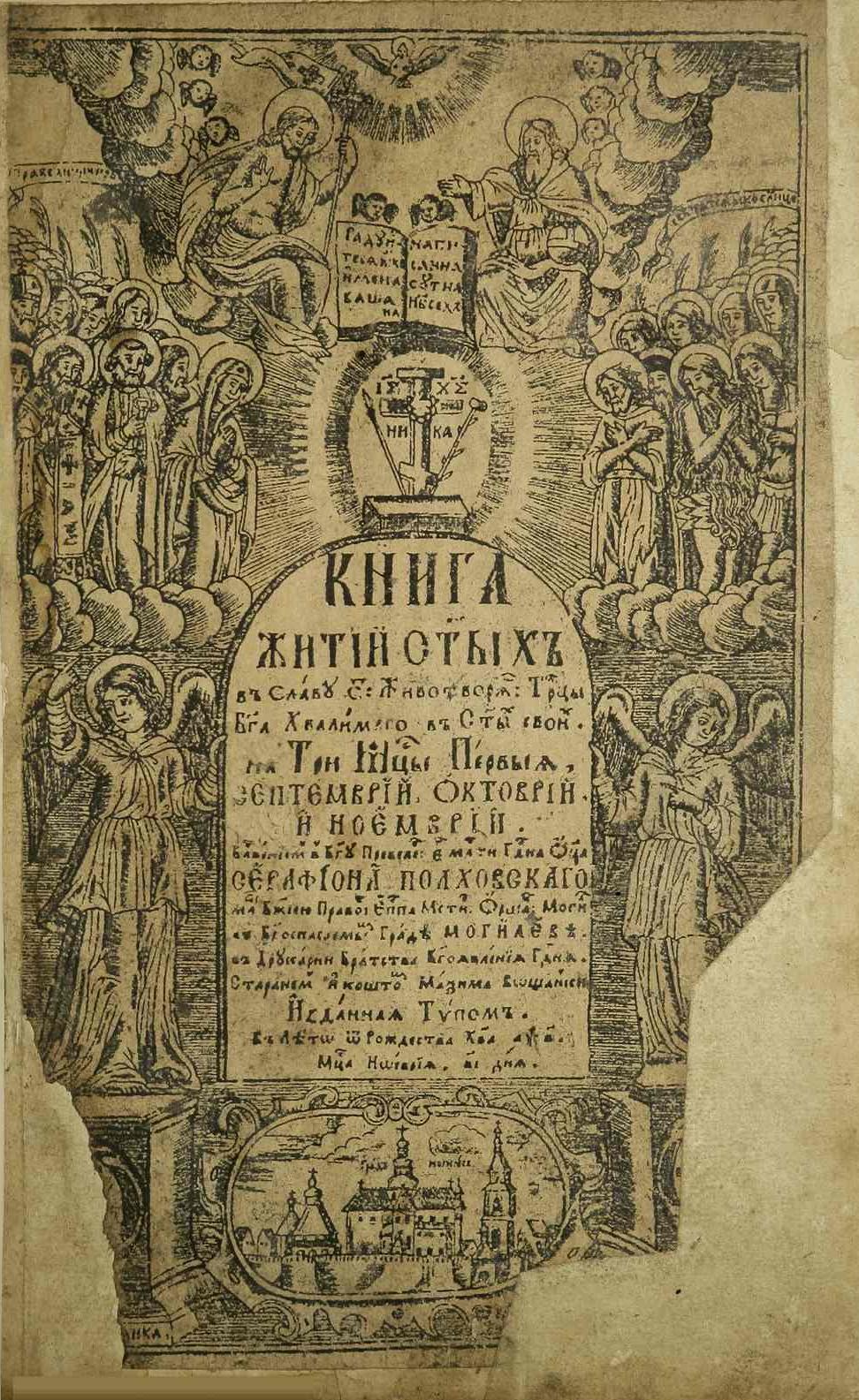 This publication is distinguished by the presence of engraving featuring the city of Mogilev on the title-page, which is important for connoisseurs and researchers of the Belarusian history. There is the engraving "Theophany" on the back of the title page. The book is decorated with headpieces, tail-pieces, initials, and typographic ornament.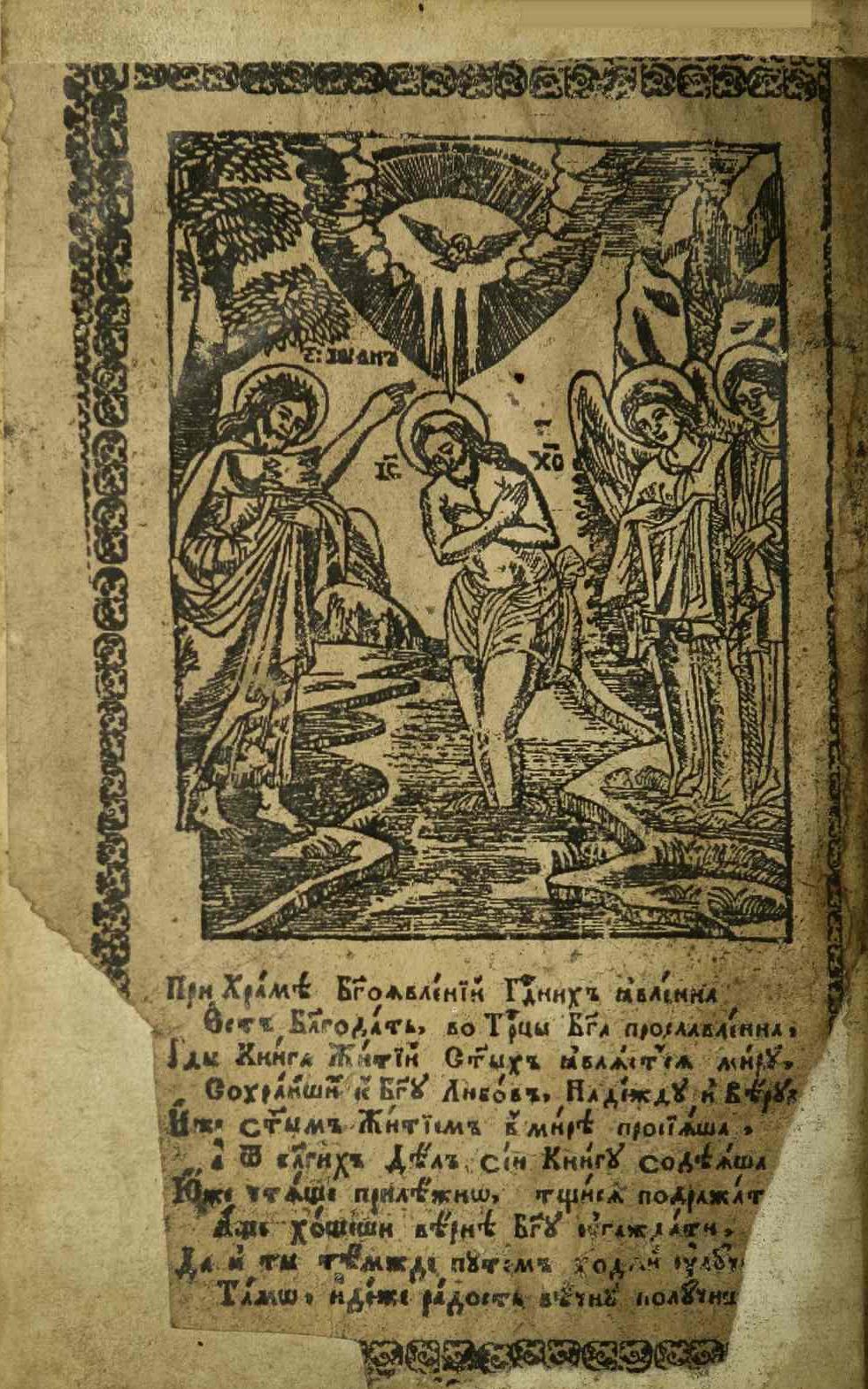 The book was published by Maxim Voschanka, who studied at the Vilna Jesuit Academy, where he received a bachelor's degree in philosophy and liberal arts (1672) and a master's degree (1673). It is interesting that he began his printing activity in Slutsk, and in the 1690s – 1708 he headed the Mogilev brotherhood printing-house.
This publication traces the family traditions of the Voschanka, since it is known that wood engraver Vasily Voschanka was the son of publisher M. Y. Voschanka, who worked in the Mogilev brotherhood printing-house for quite a long time, more than 30 years (1694–1730).
The publication contains biographies of the saints for three months – September, October and November. The first sermon is dedicated to the New Year, since the church year begins in September. And then the Lives are arranged according to the calendar, as the collection of the Lives suggests.
As for the peculiarities and provenances of the publication, one should note the possessory record made in light brown ink (dated back to late 19th – early 20th centuries), which preserved on a blank page of the book, "Сія книга петр устимыча калинчива" ("This book belongs to Petr Ustimych Kalinchev"). The book also contains a fragment of a telegram addressed to Fyodor Kalinychev.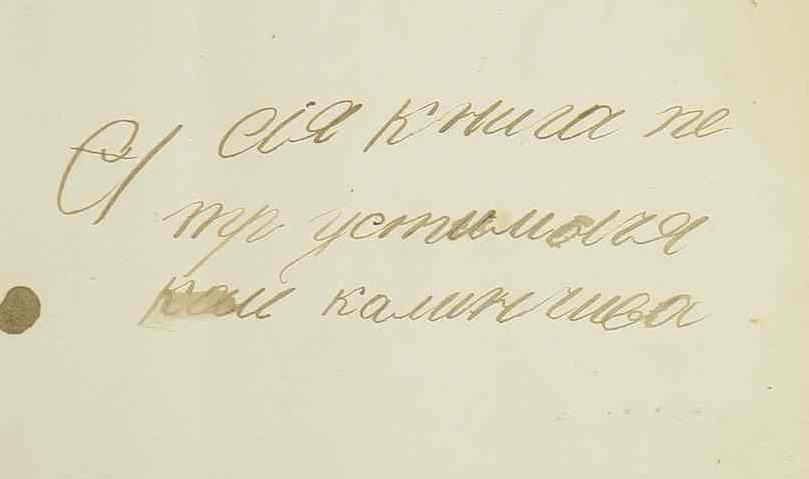 This valuable copy was presented to the library by the confectionery factory "Slodych".