Collection Type: possessory.
Quantity: 30 units.
Chronological framework: 1564–1774.
Language characteristics: European languages, Latin.
Additional information: The publications enjoyed a success thanks to the excellent design. The fonts were created by the best artisans of the time and the most outstanding painters and engravers produced magnificent engravings. Plantin took care of the repertoire of books and kept in touch with well-known scientists in Europe. After the death of Christophe Plantin in 1589, his legacy was continued by his family. Plantin's family business lasted more than 300 years. In 1865 the publishing house was closed, and in 1875 the building was acquired by the Belgian government. Since 1877, the fully preserved publishing house with printing equipment has served as a museum.
It is quite easy to recognize Plantin's editions due to the printing mark "The Golden Compass", which became widely known and has been preserved by descendants until the last days of "The House of Plantin".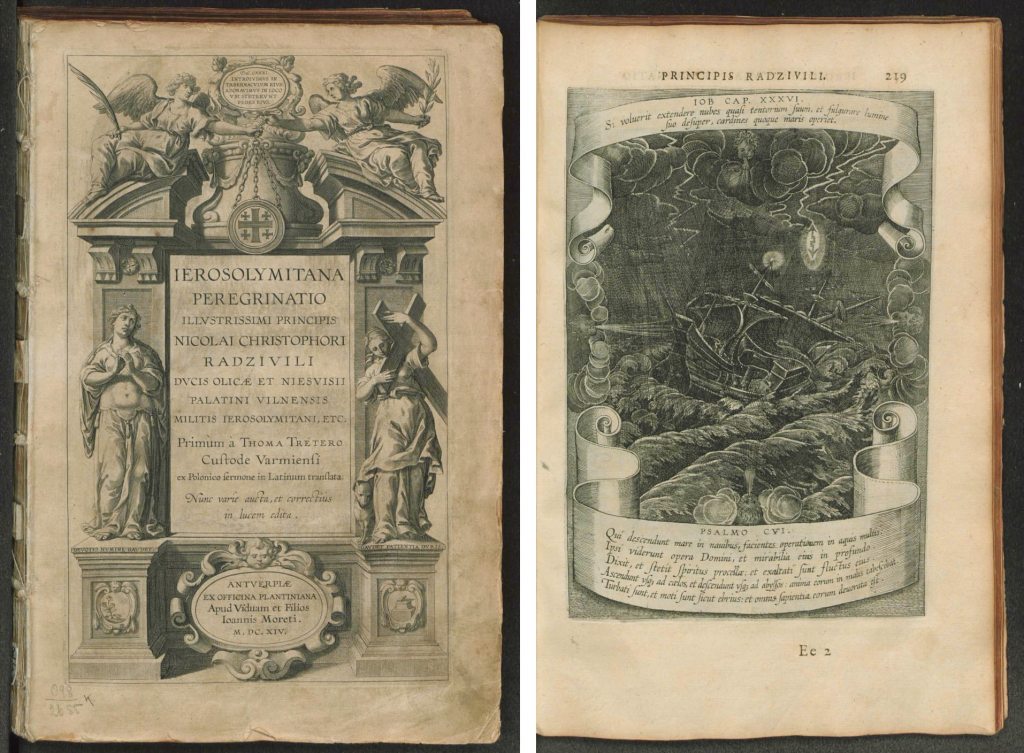 The famous "Peregrination" by Mikołaj Radziwiłł "The Orphan" was printed in the famous publishing house Plantin-Moretus in Antwerp in 1614 during the author's lifetime. The book was in high demand, withstood a large number of reprints, translations and handwritten lists.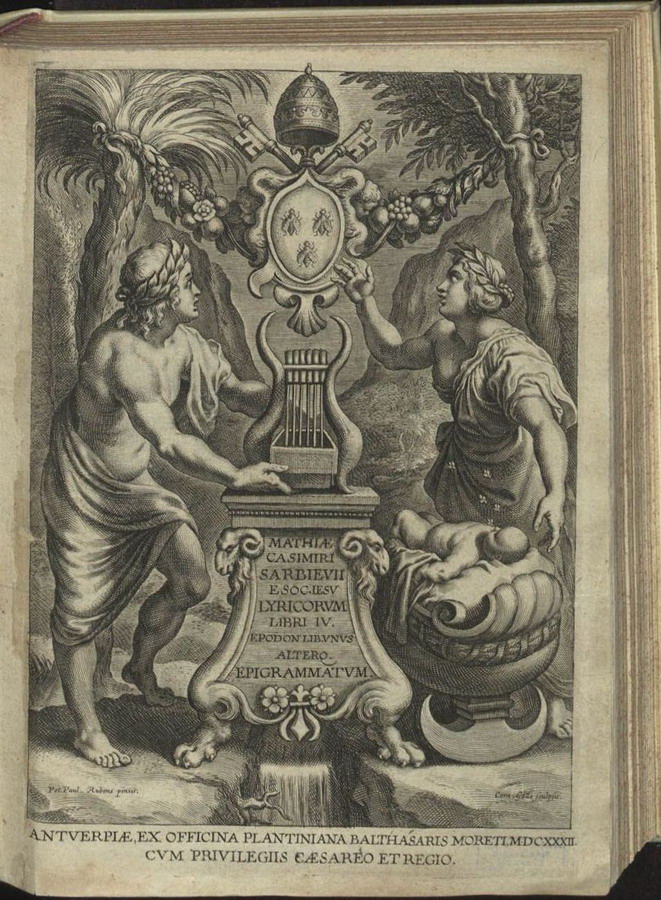 The Library houses a book of 1632 with an engraved front page (chalcography) based on a sketch by Pieter Paul Rubens. Cornelis Galle was the engraver Maciej Kazimierz Sarbiewski (1595–1640), a poet, philosopher, and literary theorist, wrote the book.
Registration number: K-000000023